PGS GmbH – Engineering
---
PGS stands for innovation in process engineering, focussed on air pollution control, heat calculations, paper fiber preparation.
PGS GmbH was founded in 2016 and is a reliable and experienced partner for handling technical projects. We consider ourselves as link between project owner and suppliers/partners. With a combination of innovation and experience, we work out individual and flexible solutions for technical challenges..
For our customers we provide professional engineering, individual concepts and counselling in the following areas:

Process Engineering
Process calculations
Heat and mass balance
Heat exchanger design according to VDI Wärmeatlas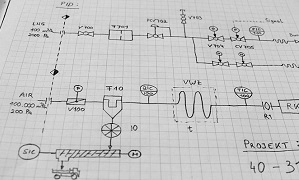 Air Polution Control
Elaboration of concepts
Basic Engineering and process design calculation
Expertise on thermal and and catalytic oxidation- and filter units
Counseling Paper Fiber Preparation
Refining (cylindrical refiner, dics refiner, conical refiner), disperging, deflaking
Plant audits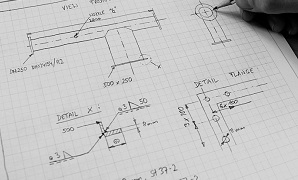 Pipe design
Planning with proces Know How
2D (AutoCAD) and 3D Design (SolidWorks with Partner companies)
Manufacturing checks, acceptance test, approval certificate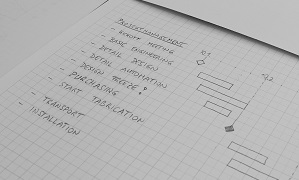 Project Management
Certification according to PMA
Project support and management of work packages
Technical documentation
Support for start-ups
Mechanical Startups of systems
Analysis of process values
Data analysis and reporting
PGS GmbH works neutral, on trust and independent. All relevant informationen are kept strictly confidential and with the highest amount of safety for our customers.
We cooperate with different companies to provide a wide spectrum of expertise in the fields of design and manufacturing.
PGS  brings over 14 years of experience in different technical fields:
Managing Director and company founder Peter Gschiel (MSc) has 15 years of experience as a product manager and project manager in well-known Styrian companies. The focus lays on mechanical and process engineering as well as project development in the construction of air pollution control plants. Additionally he has experience in research and development projects of machines for pulp processing and screw presses.
Please refer to the following contact information in case you require more Information.
PGS Planung und Gutachten für verfahrenstechnische Systeme GmbH in Graz, Austria.
Tel.: +43 660 1658625
E-Mail: office@pgsysteme.at
http://www.pgsysteme.at/wordpress/wp-admin/media-upload.php?post_id=506&type=image&TB_iframe=1